From Old to New- The Sport and It's Hallowed Ground
By: Mark Wang
In Track and Field, there is no more hallowed ground then Hayward Field. The track that has been marked with legendary performances from greats across the ages. From Otis to Pre; and Symmonds to Rodgers, this track has seen much in its 102-year history. And while generations had raced upon that hallowed track; Hayward itself hadn't changed much. That was until the summer of 2017 when the old was torn down and rebuilt with a new "Cathedral for track and field." 
The Change
The change marked what seemed the end of one era and a birth of a new generation of track in the US. As one generation of runners starts winding down their careers a new one is coming into the fore. But also we see it in our sport at all levels. Across the US, track is becoming one of the most popular sports at the High School level. The NFHS reported in 2018 that, Track and Field is "the most popular sport for girls with 488,592 participants and is No. 2 for boys with 600,097."  This goes to show that a sport, once an afterthought behind football and basketball, is beginning to make its comeback and to reimagine itself.
And the sports shrine also reflects this. The old Hayward Field was well known for its fabled grandstands and open areas that allowed people to move about and see the action. Iconic images of the Bowerman curve where runners would come off and head for home in front of a standing ovation have been long time symbols of American Track and Field.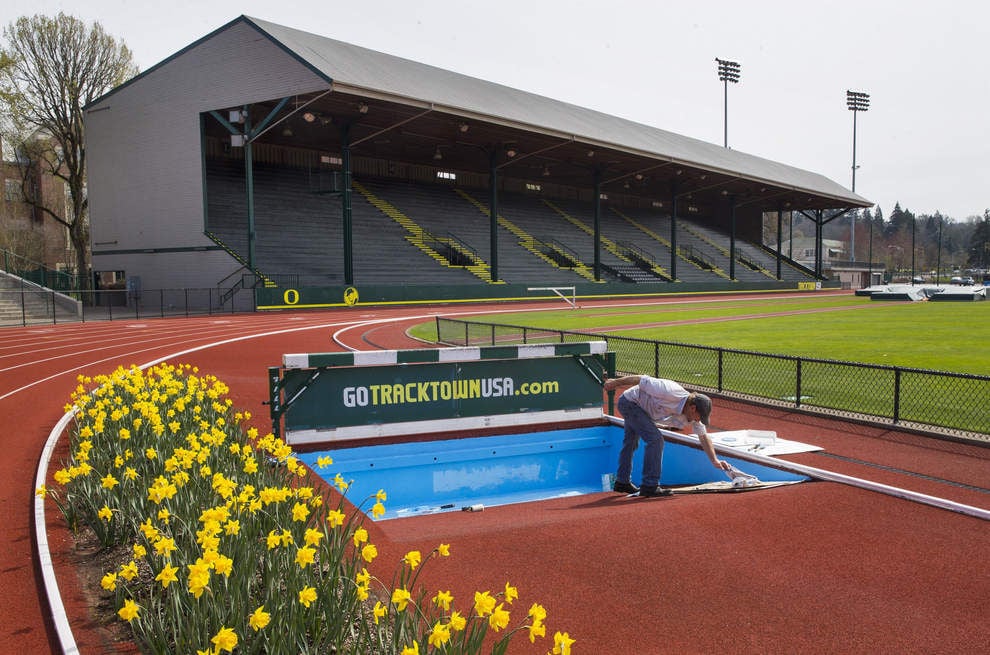 Now Hayward is known for sweeping wood arches and the Oregon Tower. Plus a few more cool features I'll cover a future article. These new features are an indicator of changing times. Not only for this hallowed stadium but also for the sport. With a new generation of track athletes being ushered in the stadium reflects this change. And with those athletes soon preparing to descend upon this hallowed ground for NCAAs, the Olympic Trials, and then the World Championships. We will see the blending of the two futures of our sport. And what a sight it will be.